Xplore Eyre have been proudly showcasing the remote and spectacular destinations throughout South Australia and the South West of Western Australia for the past 15 years. Whether its exploring the Eyre Peninsula, Port Lincoln, Kangaroo Island, the Flinders Ranges or heading across the mighty Nullarbor to Perth, our 1-9 day wilderness and wildlife journeys offer incredible once in a lifetime experiences and a level of personalised service that will wow you.
Our tours are filled with authentic experiences, great food and wine, indigenous culture and feature some of the best wildlife experiences in Australia, such as swimming with sea lions and dolphins and shark cage diving with great whites.
We are proudly an Advanced Eco-Accredited company and 100% carbon neutral. We are the only company in Australia to offset our own carbon footprint internally by planting trees on our own 3000 acre farm retreat Coodlie Park on the Eyre Peninsula.
Get off the beaten track and experience the real Australia with Xplore Eyre!
WHY ISN'T THE GOOD ACCESS BADGE TURNED ON?
Some listings are here because we think they're pretty cool and you should know about them! And some, we just haven't quite got enough info to make the 'Good Access' call yet.. so to answer the question, a business could be listed on our site if:
A. The business indicates they have some accessible facilities, but we haven't quite gotten around to chatting through the details, stay tuned! If you've been here, leave a review and let us know about your experience!
B. We have spoken to their team.. the facilities aren't quite what we'd call accessible BUT we've provided you with 'good to know' tips in case you're keen to give it a go anyway!
ACTIVITIES YOU CAN ENGAGE IN
Fishing
Snorkelling
Swimming
Tours AVAILABLE
Rooms:
Port Lincoln Day Tour - Tasting Eyre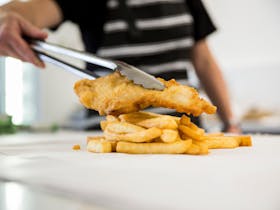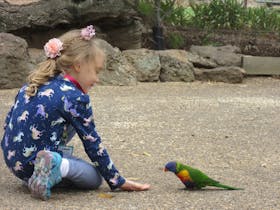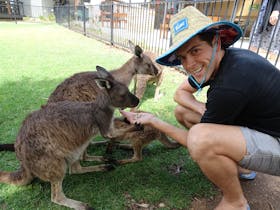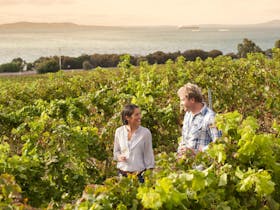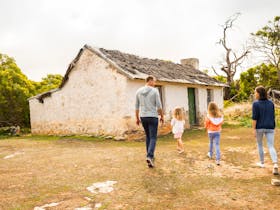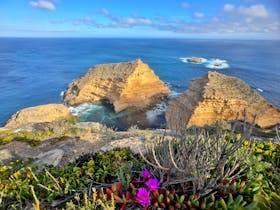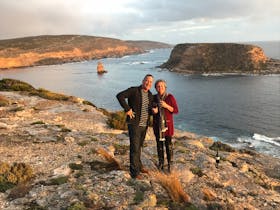 Combining food, wildlife and spectacular scenery, this 1-day tour of Australia's seafood capitol Port Lincoln highlights the best of the destination, showcasing the Eyre Peninsula's diverse range of experiences. From up close and personal wildlife encounters, to sampling local seafood and wine, all the while enjoying the spectacular coastal scenery of the region with your local guide. The Eyre Peninsula is guaranteed to leave you breathless, fascinated, inspired, and wondering why you hadn't come sooner. TOUR HIGHLIGHTS • Lincoln National Park • Whalers Way Coastal Drive • Wild Koalas at Mikkira Station • Delicious seafood lunch at the Fresh Fish Place • Boston Bay Winery • Wildlife encounters at Glen Forrest Tourist Park • Commentary from our local and passionate guide This tour is also available as a private charter on request.
Coffin Bay Day Tour - A Taste of Coffin Bay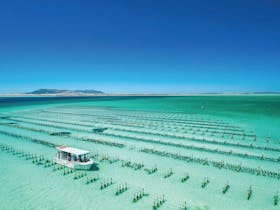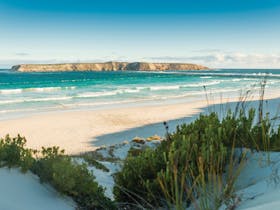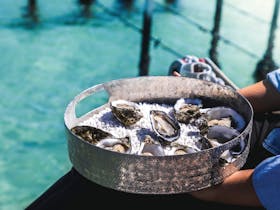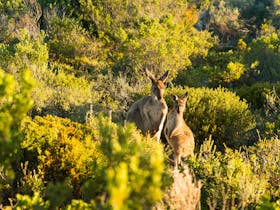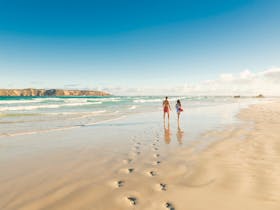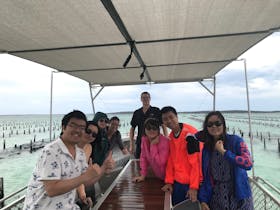 Coffin Bay is Australia's premier oyster growing destination and this day tour from Port Lincoln combines the best local produce, meet the maker experiences, stunning coastal scenery and wildlife, giving you a real 'taste' of the region with your expert local guide. Walk footprint free white sandy beaches before heading out onto the crystal-clear waters of Coffin Bay with 'Pure Coffin Bay Oysters' to learn about how their delicious oysters are farmed. Taste the worlds most recognised and freshest oysters straight form the oyster lease, that you have learnt to shuck yourself. • Explore Coffin Bay National Park and its footprint free beaches • Engage in the 'Pure Coffin Bay Oysters' personalised Oyster Lease Tour and Tastings • Feast on a delicious fresh seafood lunch at 1802 Oyster Bar • See native wildlife in its own environment • Visit Beer Garden Brewing and taste their signature Eyre Peninsula Ale • Commentary from our local and passionate guide
Facilities found here
Family Friendly
Public Toilet
Location
ADDRESS:
3 Adelaide Place , Port Lincoln Eyre Peninsula South Australia Australia 5606