Vision Walks- Eco Tours help you to connect with the natural environment, explore local life and include all the best things to in an around Byron Bay. They guarantee you will find no combination of tours like this in the world.
Their tours are, luxury, small group, walks and wildlife tours and Byron Bay Hinterland tours, at affordable prices. The original and the best Byron Bay Tours, established 2007.
Walks and Wildlife tours include the Night Vision Walk, Wildlife Tour, Platypus Walk, Minyon Falls Rainforest Walks, Nightcap Historic Track Hike, Bird Watching Tour and Yowie Tour.
Byron Bay Hinterland Tours include the Beyond Byron Tour, Hippy Trail Hinterland Tour, Crystal Castle Shuttle Bus, and Byron Bay Tour.
WHY ISN'T THE GOOD ACCESS BADGE TURNED ON?
Some listings are here because we think they're pretty cool and you should know about them! And some, we just haven't quite got enough info to make the 'Good Access' call yet.. so to answer the question, a business could be listed on our site if:
A. The business indicates they have some accessible facilities, but we haven't quite gotten around to chatting through the details, stay tuned! If you've been here, leave a review and let us know about your experience!
B. We have spoken to their team.. the facilities aren't quite what we'd call accessible BUT we've provided you with 'good to know' tips in case you're keen to give it a go anyway!
Tours AVAILABLE
Rooms:
Beyond Byron Hinterland Tour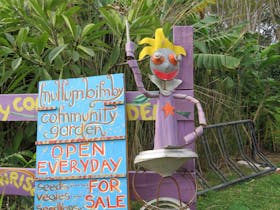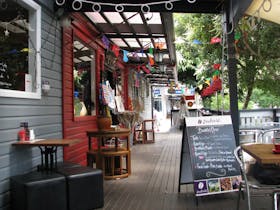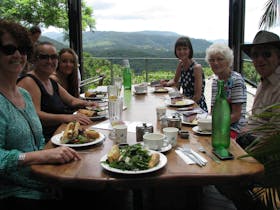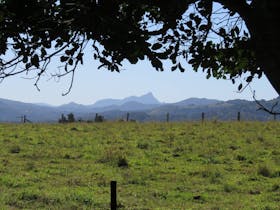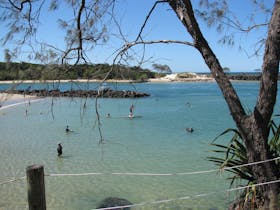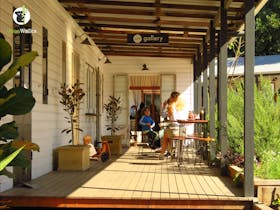 Join them on this guided tour (with a local guide) that allows you to explore the towns and villages beyond Byron Bay. Explore the historical and charming Bangalow with its federation style houses and shops. Stop at the cute village of Federal. Gaze at the magnificent Minyon Falls (50 metre walk on a boardwalk). Relax at, the blissful Crystal Castle. Discover the quirkiness of Mullumbimby and promenade around the quaint village of Brunswick Heads.
Nightcap Historic Track Hike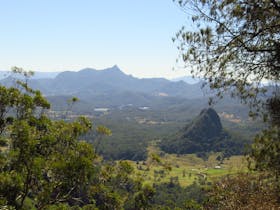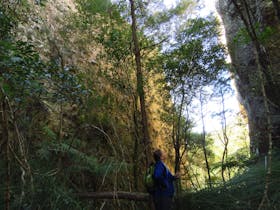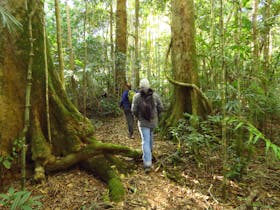 The Nightcap Historic Track is a 19 kilometre hike between Mount Nardi (near Nimbin) and Rummery Park (near Minyon Falls). It is part of the old postman's that ran between Lismore and Murwillumbah, it has a rich history with the Widjabul people who are a part of the Bundjalung Nation, it's said the area was once the place of the "the Clever People". The Nightcap Historic Track is a remarkable walk with multiple ecosystems, massive trees, wildlife and breath-taking views of the Mount Warning caldera, including stunning views of Wollumbin (Mount Warning). Although the track is well marked, this is not an easy walk, it is for experienced hikers only. The NPWS have listed this as a grade four walk. It takes about six-seven hours to walk.
Night Vision Walk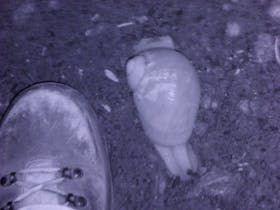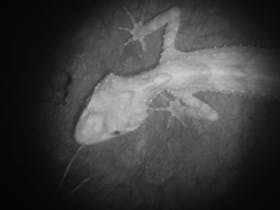 Imagine exploring the Australian rainforest at night, searching for nocturnal wildlife without disturbing them with torches. Arguably one of the best uses for military technology found to date, their Night Vision Rainforest walk is a truly unique experience - the only one of its kind in the world! Use night vision goggles to observe Australia's nocturnal animals in their natural habitat, see a constellation of glow worms, and after your walk enjoy a hot chocolate at the top of Minyon Falls, gazing up at the starry night. Heaven! They usually see five to twenty animals, typically possum, pademelon, bandicoot, tawny frogmouth, and frogs. If you don't see any animals you can go again for free. Not recommended for people with epilepsy or children under 10.
Facilities found here
Family Friendly
Non Smoking
Wildlife Safari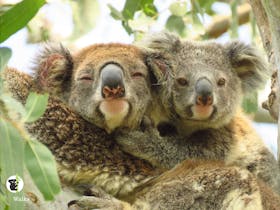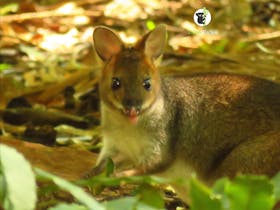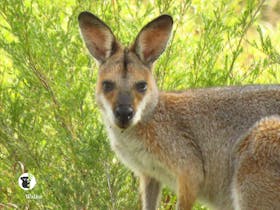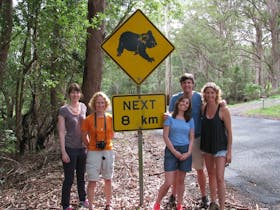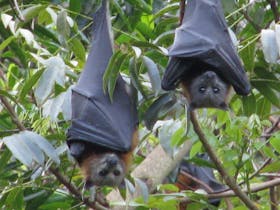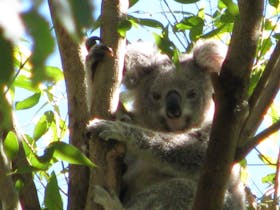 On this tour you visit three different habitats (eucalypt forest, rainforest and grassland), to see Aussies wildlife where they live. They guarantee that you'll see: koala, kangaroo, wallaby, flying fox and birds. You also may see pademelon, echidna, tawny frogmouth, water dragons, depending on the weather. Includes a locally sourced picnic in the rainforest. The typical mammal sightings are: three-six koalas, 20-30 eastern grey kangaroos, 100's of grey headed and black flying fox, two-six red necked wallaby, one-four red-legged pademelon. Plus any number of birds such as: purple swamp hen, dusky moorhen, coot, wood duck, pacific black duck, ibis, spoonbill, egret (various species), rainbow lorikeet, scaly breasted lorikeet, kookaburra, eastern yellow robin, scrub wrens, noisy pitta, magpies, willie wagtails, currawong. As they have to visit the wildlife where they live, there is some driving involved with this tour, which includes a 45 minute drive at the start, one hour drive at the end and short drives with walks in-between.
Facilities found here
Family Friendly
Non Smoking
Public Toilet
Minyon Falls Rainforest Walks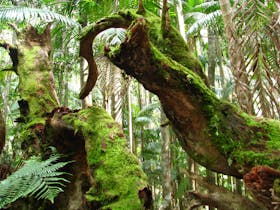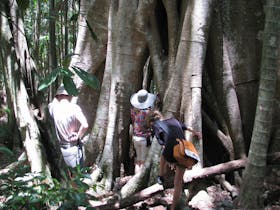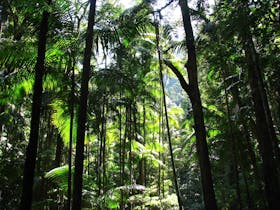 Minyon Falls and the untouched Minyon Valley make you feel like you have gone back in time to when dinosaurs roamed the earth. The valley with its ancient rainforest vegetation has a 'Jurassic Park' feel. Minyon Falls are awesome as they rise over 100 metres out of the rainforest. Join a two hour (four kilometre) or a four hour (eight kilometre) walk through the rainforest valley to experience the amazing Minyon Falls in the spectacular (World Heritage listed) Nightcap National Park. See magnificent strangler figs, Bangalow palms and helmholtzia lily. You will walk to the plunge pool of Minyon Falls where you will enjoy your lunch (included), and have a swim (weather permitting). Moderate to hard walk includes some hills and clambering over rocks. Bring your own water.
Facilities found here
Family Friendly
Non Smoking
Public Toilet
Crystal Castle Shuttle Bus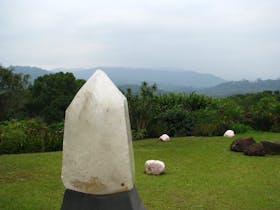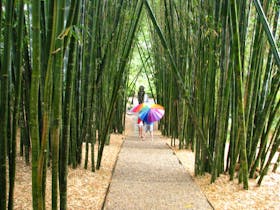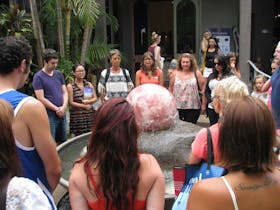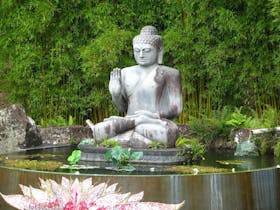 Join Vision Walks on a journey to the enchanting Crystal Castle. Wander around the magical gardens, walk the ancient labyrinth, marvel at the exquisite jewellery, crystals and books. Price includes transport and entry fee.
Facilities found here
Carpark
Family Friendly
Non Smoking
Public Toilet
Hippy Hinterland Tour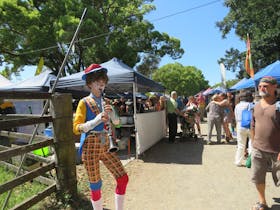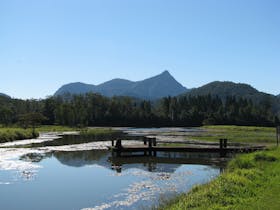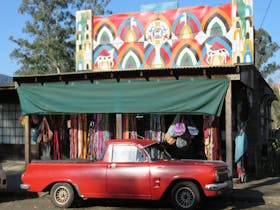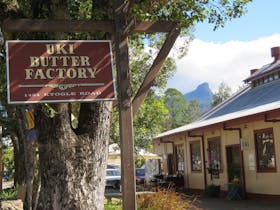 Follow the hippy trail through the Northern Rivers hinterland. Check out the Sunday markets (Banaglow, Nimbin, the Channon or Uki). Explore the hippy town of Nimbin. Enjoy a locally sourced picnic lunch. Visit the Rainbow Temple. Check out local water falls (Killen falls or Protester Falls - depending on the conditions)
Facilities found here
Family Friendly
Public Toilet
Platypus Walk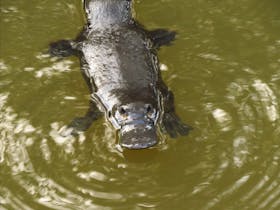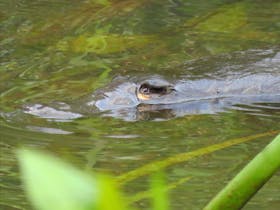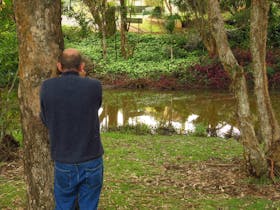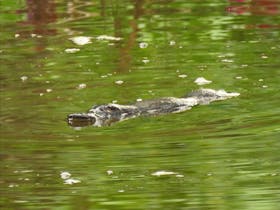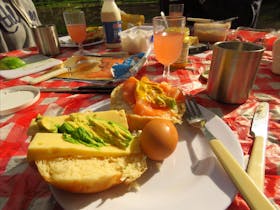 On this tour you go for a walk along a creek where the playful platypus live. Platypus can been seen at anytime of the day, but your best chance is just after dawn. They pick you up from your Byron Bay accommodation, drive to the special Platypus area, and start the 1.5 hour (easy) walk. On the walk along the platypus creek looking for platypus, you usually see one/two platypus, plus loads of birds and sometimes even koala. After the walk you will have a nice picnic breakfast then return to Byron Bay. They can't guarantee platypus sightings on this tour, but if you don't see one, you are welcome to come on the tour on another day for free.
Facilities found here
Family Friendly
Non Smoking
Bird Watching Tour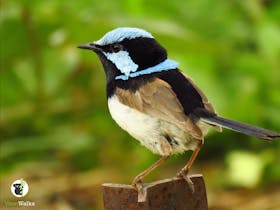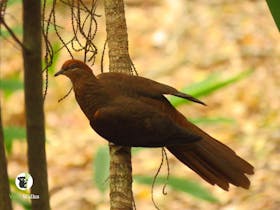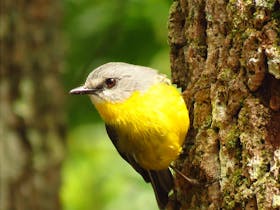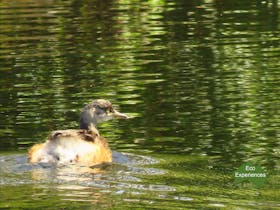 This tour explores the Byron Bay wetlands and rainforest habitats to observe 20+ species of birds with ABC local radio wildlife expert Gary Opit. Species observed can include Brush Turkey, Black Duck, Australian Wood Duck, Little Grebe, Little Black Cormorant, Little Pied Cormorant, White-faced Heron, Cattle Egret, Great Egret, Little Egret, Straw-necked Ibis, Australian White Ibis, Whistling Kite, Brahminy Kite, Black-shouldered Kite, White-bellied Sea-eagle, Osprey, Dusky Moorhen, Purple Swamphen, Eurasian Coot, Spur-wing Plover, Silver Gull, Crested Tern, White-headed Pigeon, Bar-shouldered Dove, Brown Pigeon, Crested Pigeon, Spotted Turtle-dove, Topknot Pigeon, Wonga Pigeon, Yellow-tailed Black Cockatoo, Sulphur-crested Cockatoo, Galah, Little Corella, Rainbow Lorikeet, Scaly-breasted Lorikeet, King Parrot, Eastern Rosella, Laughing Kookaburra, Noisy Pitta, Rainbow Bee – eater, Variegated Wren Superb Fairy Wren, Red-backed Wren, Brown Thornbill, Large-billed Scrubwren, White-browed Scrubwren, Little Wattlebird, Noisy Friarbird, Blue-faced Honeyeater, Noisy Miner, Lewin's Honeyeater, White-cheeked Honeyeater, Scarlet Honeyeater, Brown Honeyeater Yellow Robin, Pale-yellow Robin, Eastern Whipbird, Grey Shrike-thrush, Little Shrike-thrush, Spectacled Monarch, Willie Wagtail, Rufous Fantail, Grey Fantail, Olive-backed Oriole, Fig Bird, Magpie-lark, Grey Butcherbird, Pied Butcherbird, Australian Magpie, Pied Currawong, Torresian Crow, Red-browed Fire-tail Finch, Welcome Swallow and Grey-breasted Silver-eye.
Yowie Tour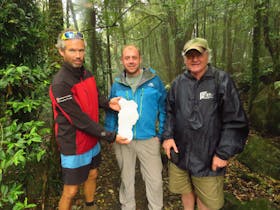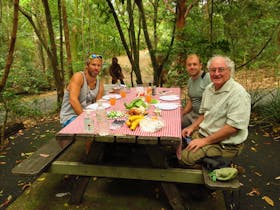 Explore the Yowie Trail with Australia's most renowned Cryptozoologist Gary Opit (as seen on The Animal Planet's Television show "Finding Bigfoot"). This tour explores the habitat and localities where remarkable yowie encounters occurred. You will hear stories of the encounters, see pictures and get to hold a cast of a yowie footprint. You will see spectacular views over the huge Mount Warning volcanic caldera, the Pacific Ocean and a 100 metre high waterfall will amaze. (Yowie sightings not guaranteed).
Facilities found here
Family Friendly
Non Smoking
Public Toilet
Byron Bay Tour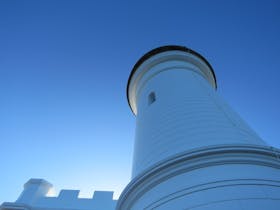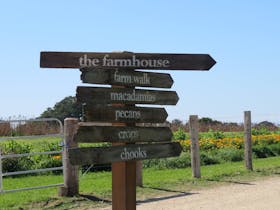 Join Vision Walks on a three hour easy Byron Bay Tour, see the Cape Byron Lighthouse, look for dolphins and whales (June to October), turtles and rays. Explore the Byron artists trail, visit local studios and galleries. Visit 'the Farm', and enjoy a coffee/tea or juice. Ride on the world's first solar train
Facilities found here
Family Friendly
Public Toilet
Location
ADDRESS:
80 Jonson Street , Byron Bay Byron Bay New South Wales Australia 2481