Van Virgin Tours is a family run, small group travel company that specialises in unique, authentically Australian tours for people who love adventure in a comfortable setting. Van Virgins cater to the discerning traveller seeking a deeper understanding of the land, culture and history of the places they are visiting.
Why choose Van Virgins? They offer five star hospitality with luxurious touches without the price tag. Your clients every need will be genuinely accommodated for. Guests love their warm, personalised service and the special encounters they have along the way that are unique to their tours.
WHY ISN'T THE GOOD ACCESS BADGE TURNED ON?
Some listings are here because we think they're pretty cool and you should know about them! And some, we just haven't quite got enough info to make the 'Good Access' call yet.. so to answer the question, a business could be listed on our site if:
A. The business indicates they have some accessible facilities, but we haven't quite gotten around to chatting through the details, stay tuned! If you've been here, leave a review and let us know about your experience!
B. We have spoken to their team.. the facilities aren't quite what we'd call accessible BUT we've provided you with 'good to know' tips in case you're keen to give it a go anyway!
Tours AVAILABLE
Rooms:
Great Ocean Road Luxury Two Day Tour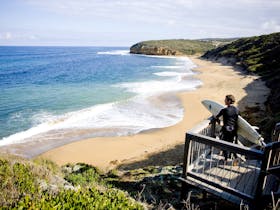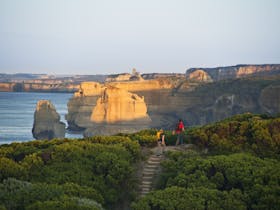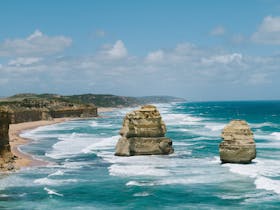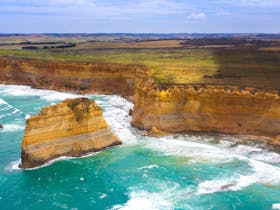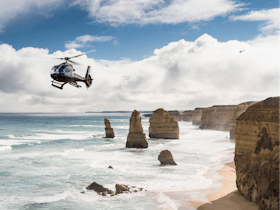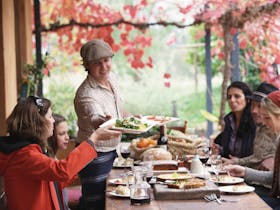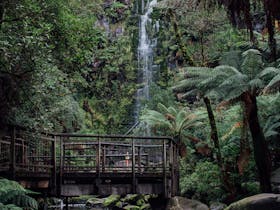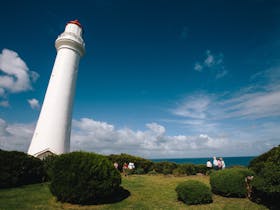 All-inclusive two day luxury Great Ocean Road small group tour to enjoy its spectacular coastline, history, food and culture including the Otway National Park's rainforest, mountains and waterfalls. Included is private twin-share luxury accommodation at Apollo Bay, set on eight private hectares opposite Seafarer's pristine beach with breathtaking beach and coastal views, and a two course dinner. A special once-in-a-lifetime, deeply engaging experience of the Great Ocean Road, Twelve Apostles and the Otway Rainforest. Combined with personal service all the way, this two day adventure is a must for the traveller who seeks more from their travel.
Location
ADDRESS:
Great Ocean Road , Port Campbell Great Ocean Road Victoria Australia 3269