Come and see what all the fuss is about! Your next Insta pic is with Tassie Tours Tasmania. At Tassie Tours we strive to provide you with the ultimate Tasmanian experience. From sampling Tasmania's world famous produce, to hands on encounters with Australian wildlife, visiting famous landmarks and experiencing the majestic and pristine scenery Tasmania has to offer.
We offer a variety of day tours around Hobart and beyond, including Bruny Island, City tours which include award winning attractions such as Bonorong, MONA Richmond and Mt Wellington and a Cradle Mountain day trip based out of Burnie. We also have a daily shuttle service to and from Port Arthur Historical Site.
We tailor tours for large and small groups wanting a private and exclusive tour to all the large tourist attractions but not forgetting the small off the beaten track hidden gems.
We pride ourselves on our customer service and upholding the Tasmanian reputation of being the friendliest state in Australia.
WHY ISN'T THE GOOD ACCESS BADGE TURNED ON?
Some listings are here because we think they're pretty cool and you should know about them! And some, we just haven't quite got enough info to make the 'Good Access' call yet.. so to answer the question, a business could be listed on our site if:
A. The business indicates they have some accessible facilities, but we haven't quite gotten around to chatting through the details, stay tuned! If you've been here, leave a review and let us know about your experience!
B. We have spoken to their team.. the facilities aren't quite what we'd call accessible BUT we've provided you with 'good to know' tips in case you're keen to give it a go anyway!
Tours AVAILABLE
Rooms:
Bruny Island Day Tour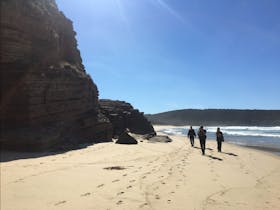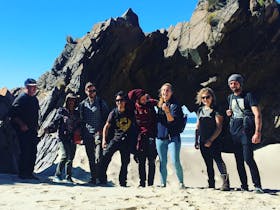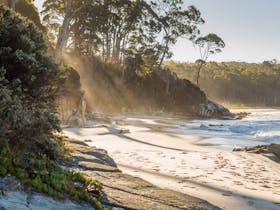 Bruny Island Day tour is arguably Tasmania's best day trip. World class beaches, national parks, rugged coastlines and native wildlife matched with the finest local produce form the ocean and the land. Come and see what all the fuss is about. Your next Insta pic is with Tassie Tours Tasmania. While its impossible to do everything in one day, we have designed various tours to fit in with the day's weather conditions so we can create the most enjoyable experience for our customers. Nature walks, swimming in the pristine lagoon and ocean, spectacular scenery lookouts as well as sampling some of the island's award winning produce is what you can look forward to. This is an active tour whilst being able to relax and soak up mother nature's vibes at the same time. Make sure you keep an eye out for the unique local wildlife, especially the rare albino wallaby! We pride ourselves on selling fun, which you are sure to experience onboard Tassie Tours. For more tour details or to book head to our website.
Cradle Mountain Day tour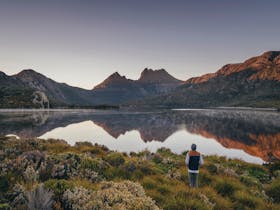 Get ready to be reinvigorated by Mother Nature's vibes! Cradle Mountain is not to be missed whilst your ship is docked in Burnie. This is your chance to get up close and personal to tranquillity and beauty in this world heritage listed area. Cradle Mountain offers some of world's most famous natural beauty and is one of Australia's most popular scenic tours. Indulge in outdoor activities - discover rainforests, waterfalls, rivers, lakes and keep your eye out for our unique wildlife. There are a number of beautiful short walks available, including the Enchanted Walk, Dove Lake, Rainforest Walk, The Weindorfers Forest Walk. All walks range from easy to moderate level. Choose one to suit your level of comfort and fitness. On the way back down the mountain (if time permits), we will pull into a beautiful winery on the banks of Lake Barrington or one nestled in the countryside of Sheffield (the town of murals) for something to eat or to simply sample the local cool climate wines. This experience is perfect after a morning of adventure.
Cradle Mountain in a day from Hobart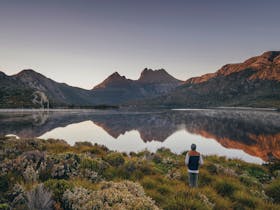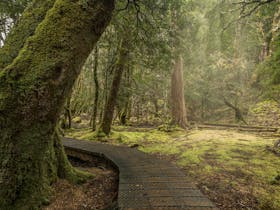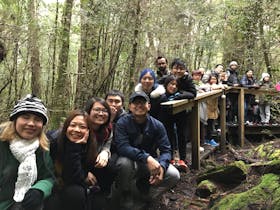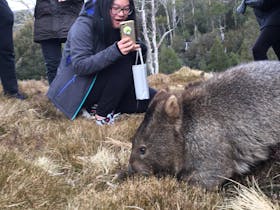 The only Cradle Mountain day tour departing from Hobart. On arrival, you'll have four and a half hours to explore this world-renowned landmark and be reinvigorated by mother nature's vibes in the amazing ancient forests of this world heritage wilderness site.
Location
ADDRESS:
16-20 Davey Street , Hobart South Tasmania Australia 7000