Storyteller Tours offers cycle and walking tours of two north east Victorian towns, Beechworth and Stanley.
Visitors are guided through the two towns to visit landmarks and hear stories about the history and characters who shaped these towns from the gold rushes of the 1850s through to the modern era.
The ride through Beechworth covers about five kilometres, and the walk through Stanley is just over one kilometre long. Both are family friendly and entertaining.
WHY ISN'T THE GOOD ACCESS BADGE TURNED ON?
Some listings are here because we think they're pretty cool and you should know about them! And some, we just haven't quite got enough info to make the 'Good Access' call yet.. so to answer the question, a business could be listed on our site if:
A. The business indicates they have some accessible facilities, but we haven't quite gotten around to chatting through the details, stay tuned! If you've been here, leave a review and let us know about your experience!
B. We have spoken to their team.. the facilities aren't quite what we'd call accessible BUT we've provided you with 'good to know' tips in case you're keen to give it a go anyway!
Tours AVAILABLE
Rooms:
Beechworth Cycle Tour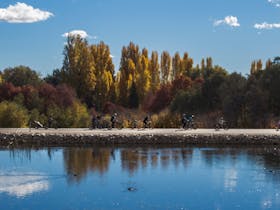 Join Storyteller Tours for a family friendly ride around the bits of Beechworth you might not see on foot. See more than 10 interesting sites and hear more than twice as many stories of struggle, disaster and triumph as Beechworth staked its claim.
Facilities found here
Family Friendly
Public Toilet
Stanley Walking Tours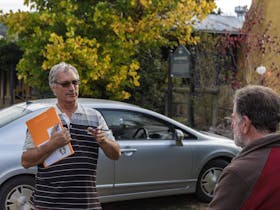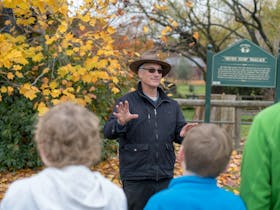 This tour inclludes a walking tour of the historic town of Stanley, part of the massive Ovens Gold field that was transformed after gold was found in 1853. You will walk around the once busy streets of Stanley hearing stories about the characters and events that created this unique and modern community.
Facilities found here
Carpark
Family Friendly
Pet Friendly - Enquire
Public Toilet
Location
ADDRESS:
4 Thompson Street , Beechworth High Country Victoria Australia 3747