Your Gateway to Perth's Island Playground.
Rottnest – one of Western Australia's most beautiful islands – is just 19 kilometres off Perth's coastline, and a lightning fast ocean crossing in air-conditioned comfort on one of Rottnest Fast Ferries' high speed ferries.
Departing Hillarys Boat Harbour daily, Rottnest Fast Ferries offers a range of self-guided options, all-inclusive day and overnight pacakages, and bike and snorkel hire to help you create a memorable island experinece. Relax at one of Rottnest's numerous pristine beaches or bays, take in the sights on a coach tour, journey back in time to explore Rottnest's military and cultural history, or release your inner thrill-seeker with an adventure package – there are many ways to spend your day!
Seasonal Coastal and Whale Watching Cruises operate, showcasing Perth's scenic Sunset Coast.
Complimentary coach transfers are available from/to major hotels in Perth Central Business District, Northbridge and Scarborough, or free parking is available in Hillarys Boat Harbour.
GOOD TO KNOW
The MV Seaflyte vessel departs from Hillarys Boat Harbour and is fully wheelchair and pram accessible so you will have no problem travelling to and from Rottnest.
WHAT DO YOU KNOW ABOUT THIS BUSINESS?
We'll keep building on this listing over time, so whether you work here or have been a guest, if you have some GOOD ACCESS information or photos to share, send them through!
ACTIVITIES YOU CAN ENGAGE IN
Boating
Cycling
Mountain Biking
Snorkelling
Swimming
Walks
Tours AVAILABLE
Rooms:
Twilight Cruise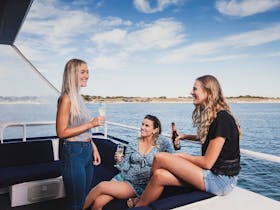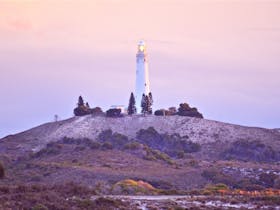 Depart Hillarys for this cruise along the coast to Rottnest Island on a Friday evening. Enjoy the sights and the evening light of the setting sun before touching briefly at the island, and then returning along the Sunset Coast to Hillarys Boat Harbour. Includes a complimentary beer, wine or soft drink on arrival.
Facilities found here
Carpark
Family Friendly
Non Smoking
Public Toilet
Bike and Ferry Combo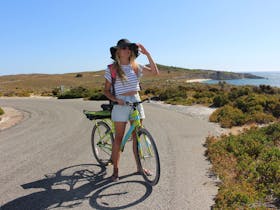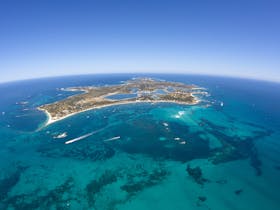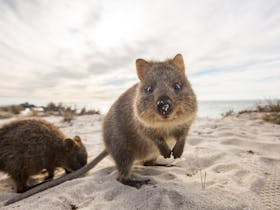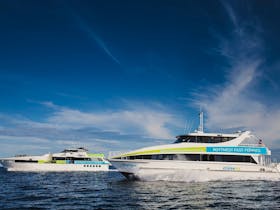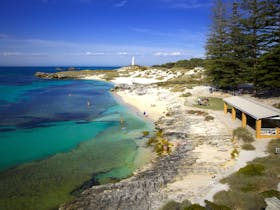 Unlock your adventurous side and experience Rottnest Island at its best! With no cars allowed on Rottnest Island, cycling is one of the best ways to explore. Use pedal power to get yourself around to see the beautiful sights of Rottnest Island. Set off at your own pace and make your way around to all of the different beaches and bays, cycle up to Wadjemup Lighthouse, or race out to rugged West End - the choices are endless! The package includes same day return ferry transfers, Island admission fee and all day bike hire including helmet and lock.
Facilities found here
Carpark
Non Smoking
Public Toilet
2 Hour Whale Watching (September to November)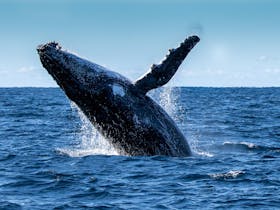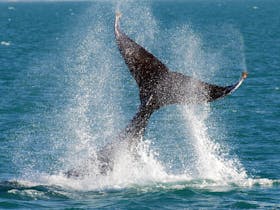 Experience the thrill of coming face to face with the majestic Humpback Whales on their annual migration along the Western Australian coastline. Every year, from September to the end of November, these gentle giants can be sighted at play frolicking in the waters off Hillarys Boat Harbour. You'll enjoy the best possible view of the majestic Humpback Whales from Western Australia's Largest Whale Watching Vessel. Take advantage of three separate viewing areas to capture spectacular close up photographs whilst enjoying live on-board commentary by a dedicated marine biologist from AQWA - the Aquarium of Western Australia. Snacks are available onboard with licensed bar facilities.
Facilities found here
Carpark
Non Smoking
Public Toilet
Rottnest Island Day Return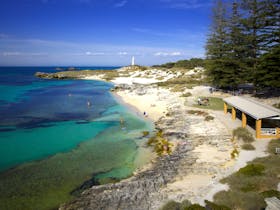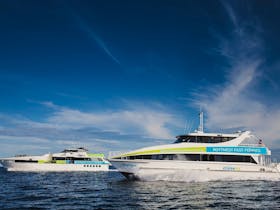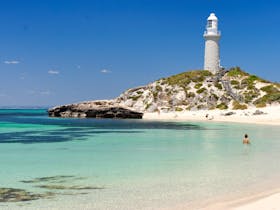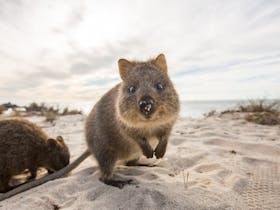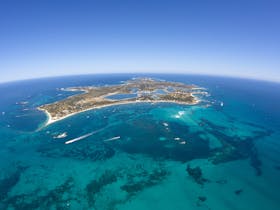 This is the perfect option if you're not quite sure what you want to do - simply book your ferries to and from Rottnest Island, and play it by ear once you arrive!
Facilities found here
Carpark
Family Friendly
Non Smoking
Public Toilet
Half Day Rottnest Island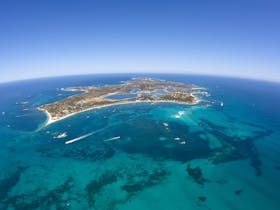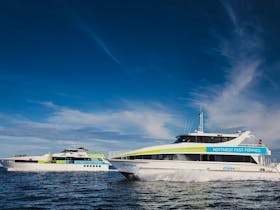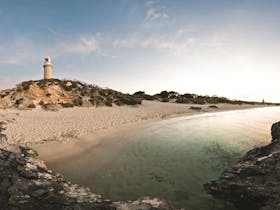 Depart Hillarys Boat Harbour on the mid-afternoon ferry and travel to Rottnest Island for the evening. Have a drink of two and a bite to eat while on the island, or spend some time on the beach having a swim and taking in the stunning sunset. Depart Rottnest Island on the evening ferry and enjoy the relaxing journey home along the Sunset Coast.
Facilities found here
Carpark
Family Friendly
Non Smoking
Public Toilet
Bike, Ferry and Segway Packages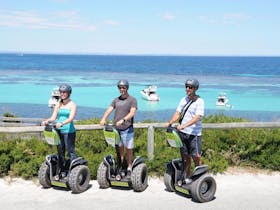 Introducing the first and only guided Segway Tours on Rottnest Island! You're invited to cruise around some of the most beautiful landscape in Western Australia on one of the most incredible, modern machines in the world. Segway Tours Western Australia's knowledgeable guides will thrill you with fascinating stories about their rich history, dynamic boom times and grand plans for the future as you glide effortlessly on your own Segway.
Heli-Ferry Package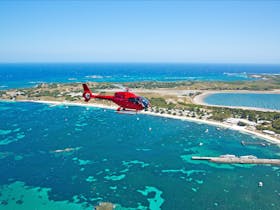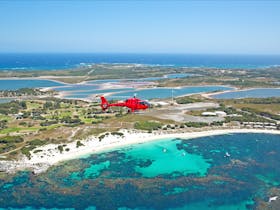 Arrive at Rottnest Island in style with your own private helicopter! Upgrade your ferry transfers and fly from Hillarys Boat Harbour to Rottnest Island. Enjoy your day exploring the beautiful sights or experiencing the tours that the island has on offer, before departing on their afternoon ferry from Rottnest Island to Hillarys Boat Harbour.
Facilities found here
Carpark
Family Friendly
Non Smoking
Public Toilet
1.5 Hour Coastal Cruise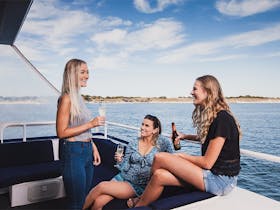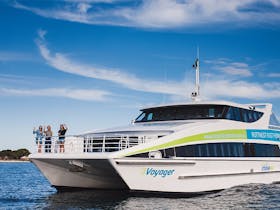 Join them on their one and a half hour Coastal Cruise along Perth's scenic Sunset Coast, taking in the views of Perth's iconic white sandy beaches and the stunning Indian Ocean. Enjoy a complimentary beer, wine or soft drink while you relax on one of Voyager's open deck spaces, or lounge on comfortable sofas on the upper level.
Facilities found here
Carpark
Family Friendly
Non Smoking
Public Toilet
Location
ADDRESS:
Shop 56 Southside Drive Hillarys Boat Harbour, Hillarys Sunset Coast Western Australia Australia 6025