Offering budget friendly tours for those wanting to experience adventure, excitement and the real NT. Litchfield Swimming Adventure full day tour now available – only $89!!!
With hotel pick up's and drop off's included in your booking as well as a delicious picnic lunch, there is no better way to explore Litchfield National Park than with NT Day Tours.
WHY ISN'T THE GOOD ACCESS BADGE TURNED ON?
Some listings are here because we think they're pretty cool and you should know about them! And some, we just haven't quite got enough info to make the 'Good Access' call yet.. so to answer the question, a business could be listed on our site if:
A. The business indicates they have some accessible facilities, but we haven't quite gotten around to chatting through the details, stay tuned! If you've been here, leave a review and let us know about your experience!
B. We have spoken to their team.. the facilities aren't quite what we'd call accessible BUT we've provided you with 'good to know' tips in case you're keen to give it a go anyway!
Tours AVAILABLE
Rooms:
Litchfield Swimming Adventures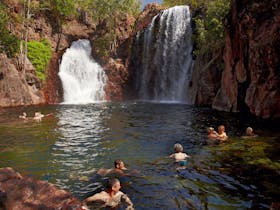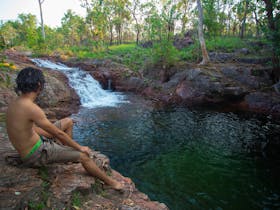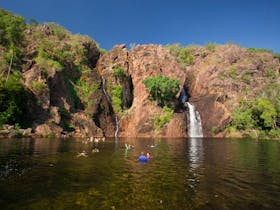 "A Litchfield National Park Tour showcasing the Northern Territories best waterfalls and swimming holes" Prices: children (5 to 13) $69pp and adults $89pp We travel approximately two hours south from Darwin, past abandoned WWII airstrips and the town of Batchelor, for the journey through the Litchfield National Park. Ascend the rocky Tabletop Range where dry woodlands and forests dominate the huge sandstone plateau. Arrive at Litchfield National Park. This fascinating, uniquely beautiful area was originally the home of the Aboriginal Wagait people. Established as a National Park in 1986, Litchfield National Park is a truely stunning destination enjoyed by locals and visitors alike. You will take in the splendour of thundering waterfalls, picturesque rainforests and sacred historic sites as we begin our Swimming Adventure. Many of the Wagait, who are the traditional owners, still call Litchfield home.
Facilities found here
Family Friendly
Public Toilet
Location
ADDRESS:
7 Tannadice Street , Darwin Darwin Area Northern Territory Australia 0820