Customised tours in southern Tasmania to the world's tallest and largest flowering plants. Learn the science and experience the magic of the ancient forest. Day trips from Hobart, Maydena, Geeveston and Huonville. Transport, picnic lunch, observation gear all included. Book online! Meeting the Giant Trees is a life-changing and memorable experience. Join us on an expedition and discover for yourself!
WHY ISN'T THE GOOD ACCESS BADGE TURNED ON?
Some listings are here because we think they're pretty cool and you should know about them! And some, we just haven't quite got enough info to make the 'Good Access' call yet.. so to answer the question, a business could be listed on our site if:
A. The business indicates they have some accessible facilities, but we haven't quite gotten around to chatting through the details, stay tuned! If you've been here, leave a review and let us know about your experience!
B. We have spoken to their team.. the facilities aren't quite what we'd call accessible BUT we've provided you with 'good to know' tips in case you're keen to give it a go anyway!
Tours AVAILABLE
Rooms:
The Valley of the Ancients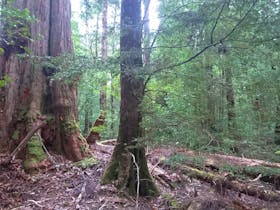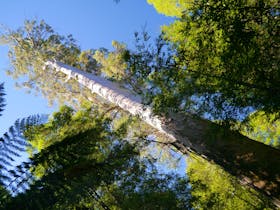 Hidden valleys surrounded by craggy mountains, waterfalls, moorlands - the oldest, gnarliest, tallest groves, on the edge of the Wilderness Southwest: Meet the Giant Trees of the Styx Valley, home to many of the largest & oldest of the giants Walk through the Giant Forest to the densely forested banks of the Styx River, named for the border of the Underworld Visit the famous tree ferns and gum trees next to roaring Russell Falls View the skyscrapers, the tallest grove of flowering plants anywhere on Earth Meet the Twisted Sister, a gnarled & ancient gum tree unlike no other
Facilities found here
Family Friendly
Non Smoking
Location
ADDRESS:
77 York St , Hobart South Tasmania Australia 7005