art-walk-eat provides a leisurely walking tour meandering through Darwin City taking in the tropical sights and sounds. The tour visits a diverse range of art sites including public spaces, galleries and public buildings, finishing with a light meal at a local restaurant serving unique local produce. art-walk-eat is open to people of all abilities and walk of life. All food and drinks included in price.
WHY ISN'T THE GOOD ACCESS BADGE TURNED ON?
Some listings are here because we think they're pretty cool and you should know about them! And some, we just haven't quite got enough info to make the 'Good Access' call yet.. so to answer the question, a business could be listed on our site if:
A. The business indicates they have some accessible facilities, but we haven't quite gotten around to chatting through the details, stay tuned! If you've been here, leave a review and let us know about your experience!
B. We have spoken to their team.. the facilities aren't quite what we'd call accessible BUT we've provided you with 'good to know' tips in case you're keen to give it a go anyway!
ACTIVITIES YOU CAN ENGAGE IN
Tours AVAILABLE
Rooms:
art-walk-eat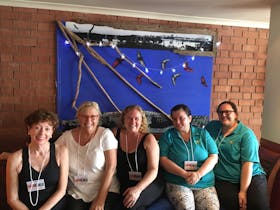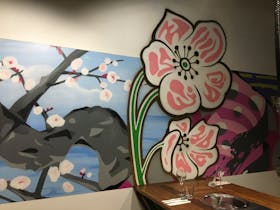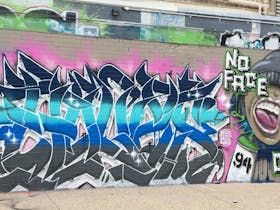 Take a leisurely stroll through Darwin City with a local guide to explore emerging art, culture and food. art-walk-eat meanders through the city taking in the sights, sounds and aromas unique to our lovely tropical city with visits to public art, galleries and restaurants. The tour includes a stop for a cooling drink and then finishes with a light meal. Suitable for all abilities, art-walk-eat shares contemporary Darwin - from the very modern to the very old and even wander through the underbelly of the city.
Facilities found here
Family Friendly
Public Toilet
Location
ADDRESS:
Cnr Bennett and Smith Sts , Darwin Darwin Area Northern Territory Australia 0800