Xplore Eyre have been proudly showcasing the remote and spectacular destinations throughout the South West of Western Australia and South Australia for the past 15 years. Whether its exploring Esperance, Margaret River or Albany or heading off on a nine day journey across the mighty Nullarbor to Adelaide, their one to nine days wilderness and wildlife journeys offer incredible once-in-a-lifetime experience and a level of personalised service that will wow you.
Their tours are filled with authentic experiences, great food and wine, indigenous culture and feature some of the best wildlife experiences in Australia, such as swimming with sea lions and dolphins and shark cage diving with great whites.
They are proudly an Advanced Eco-Accredited company and 100 per cent carbon neutral. They are the only company in Australia to offset their own carbon footprint internally by planting trees on their own 3000 acre farm retreat Coodlie Park on the Eyre Peninsula.
Get off the beaten track and experience the real Australia with Xplore Eyre!
WHY ISN'T THE GOOD ACCESS BADGE TURNED ON?
Some listings are here because we think they're pretty cool and you should know about them! And some, we just haven't quite got enough info to make the 'Good Access' call yet.. so to answer the question, a business could be listed on our site if:
A. The business indicates they have some accessible facilities, but we haven't quite gotten around to chatting through the details, stay tuned! If you've been here, leave a review and let us know about your experience!
B. We have spoken to their team.. the facilities aren't quite what we'd call accessible BUT we've provided you with 'good to know' tips in case you're keen to give it a go anyway!
ACTIVITIES YOU CAN ENGAGE IN
Four Wheel Driving
Swimming
Walk
Tours AVAILABLE
Rooms:
9 Day Perth to Adelaide - The Great Australian Wilderness Tour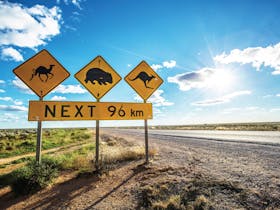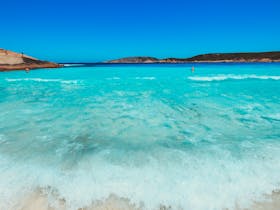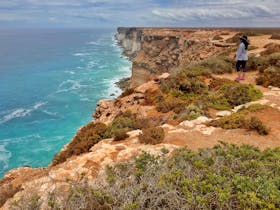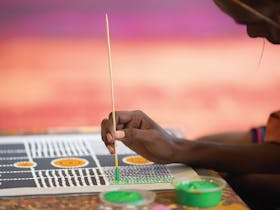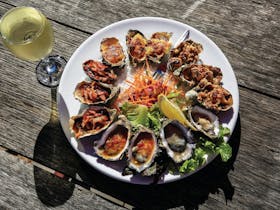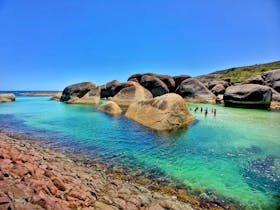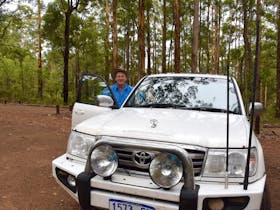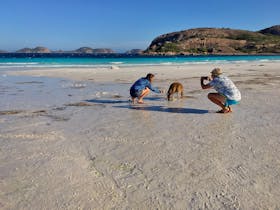 Expect to be wowed as you embark on Australia's most iconic road journey, crossing the Nullarbor between Perth and Adelaide. You will experience extreme diversity in landscapes as well as many uniquely Australian experiences, including once in a lifetime wildlife encounters such as swimming with sea lions and dolphins. Taste your way around the Margaret River region, walk through the treetops in the Valley of the Giants and be amazed at the squeaky white sandy beaches of Esperance and Cape Le Grand. Travel the longest continuous cliff line in the Southern Hemisphere and feast on the delicious seafood of the Eyre Peninsula. Experience indigenous culture, whale watching, shark cage diving, 4-Wheel-Driving and incredible bush walks. You'll take to the ocean experiencing various cruises and have the opportunity to do a to scenic flight over the Great Australian Bight. At the end of the day you can relax and reflect, enjoying local wines and delicious food. This once in a lifetime journey has something for everyone and the best thing is you'll have all of these incredible places to yourself giving you a chance to breath deep and take it all in.
Location
ADDRESS:
300 Wellington Street , Perth Perth Western Australia Australia 6000