Nullarbor Traveller is an adventure tour company showcasing the spectacular regions throughout the South West of Western Australia and across the Nullarbor into the Eyre Peninsula and Flinders Ranges in South Australia. Destinations that feature some of the best beaches, national parks and wildlife encounters on the planet.
Nullarbor Traveller offers budget accommodated and camping tours from three to ten days which offer truly unique experiences like sleeping under the stars in swags, swimming with dolphins and sea lions, hiking in beautiful national parks, surfing on mountainous sand dunes, treetop walks through ancient forests, cage diving with great white sharks and personalised indigenous culture.
Adventure awaits!
WHY ISN'T THE GOOD ACCESS BADGE TURNED ON?
Some listings are here because we think they're pretty cool and you should know about them! And some, we just haven't quite got enough info to make the 'Good Access' call yet.. so to answer the question, a business could be listed on our site if:
A. The business indicates they have some accessible facilities, but we haven't quite gotten around to chatting through the details, stay tuned! If you've been here, leave a review and let us know about your experience!
B. We have spoken to their team.. the facilities aren't quite what we'd call accessible BUT we've provided you with 'good to know' tips in case you're keen to give it a go anyway!
ACTIVITIES YOU CAN ENGAGE IN
Camping
Canoeing/Kayaking
Hiking
Surfing
Swimming
Tours AVAILABLE
Rooms:
6 Day Secrets of Esperance Camping Adventure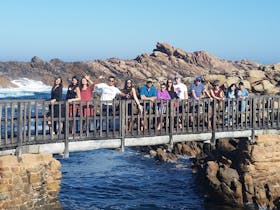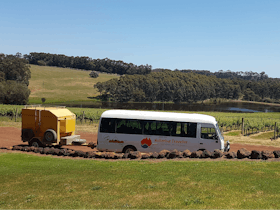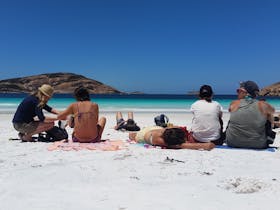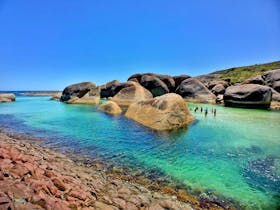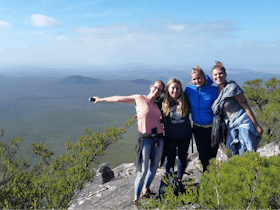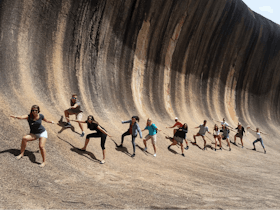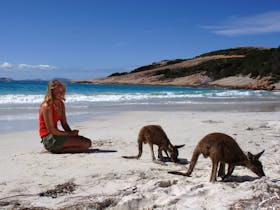 Be connected with nature, wildlife, culture and adventure on this 6-day, all-inclusive camping tour. Experience large expanses of outback and white sandy beaches that stretch for miles without a soul in sight. Spend a whole day exploring one of Western Australia's most pristine national parks, Cape Le Grand where you'll also see kangaroos lazing on the beach. Hit the hiking trails of the Stirling Ranges, walk among colossal ancient forests and engage in one of Australia's best personalised indigenous experiences at Koomal Dreaming. Marvel at the weird and wonderful Wave Rock and taste your way around the world-renowned Margaret River region. Camping under the billions of stars of the southern skies, your expert local guide will take you off the beaten track to places you'd never find otherwise. HIGHLIGHTS • Wave Rock and Fitzgerald River World Biosphere Region • A whole day exploring Cape Le Grand National Park • Castle Rock and Frenchmans Peak hikes • Taste your way around the Margaret River region • Engage in indigenous culture at Koomal Dreaming • Explore the ancient forests of the Walpole region • Rugged coastline and rock formations of Albany • Relax and swim in some of Australia's best beaches
9 Day Perth to Adelaide Camping Adventure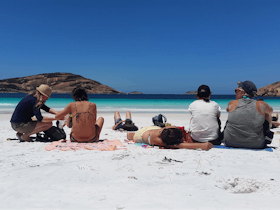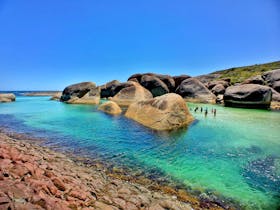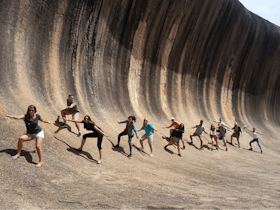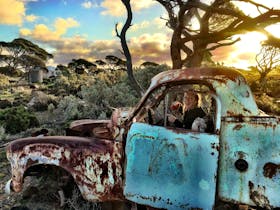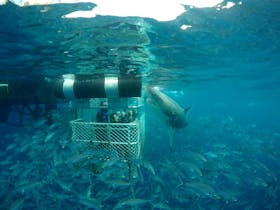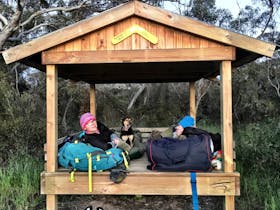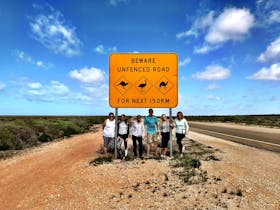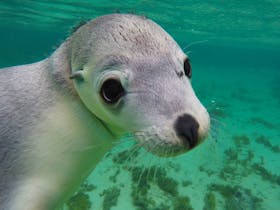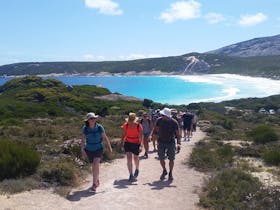 This is not only one of the world's greatest road trips across the vast plains of the mighty Nullarbor, but also an opportunity to encounter the best of Australian wildlife up close personal including some of the planets best aquatic wildlife experiences. Swim with wild dolphins and sea lions and shark cage dive with Great Whites! Take in stunning Australian coastal scenery and the real Aussie outback! During the day you are going to see and do a lot but when the sun goes down you'll sleep Aussie bushman style in swags under the billions of stars that make up the Southern Skies and kick back around the campfire with a beer and sharing stories with your new friends. It is these moments that also leave travellers with life-long memories. • Wave Rock and Fitzgerald River World Biosphere Region • Cape Le Grand National Park – a national treasure • Esperance and its white sandy beaches • Koonalda Homestead and Nullarbor National Park • Learn to surf lesson and sandboarding adventure • Frenchmans Peak hike • South Australia's wild Eyre Peninsula • Shark cage dive with Great Whites (Optional Extra) • Swim with wild Sea Lions and Dolphins (Optional Extra)
6 Day Esperance, Margaret River and Albany Adventure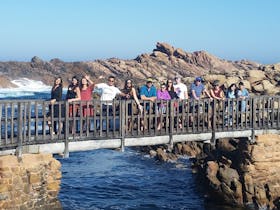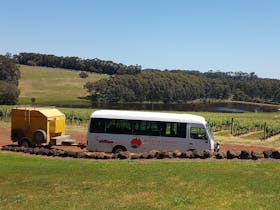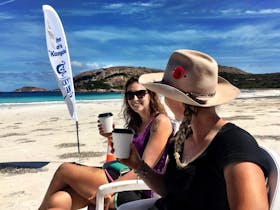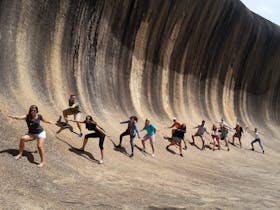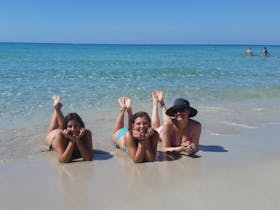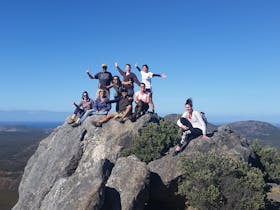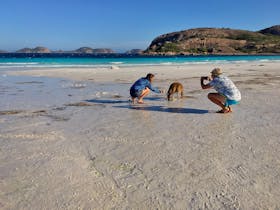 The South West corner of Western Australia features extraordinary natural beauty and extreme diversity and on this tour you will be connected with nature, discovering all of its highlights as well as hidden gems with your local guide. Walk among ancient forests in the Valley of the Giants, swim in the white sandy beaches of Cape Le Grand National Park, engage in indigenous cultural experiences, marvel at Wave Rock and taste your way around the Margaret River region. Featuring nature, wildlife, local produce, hiking and culture, this tour truly showcases the best of the south west! • Taste your way around the Margaret River region • Relax and swim in some of Australia's best beaches • Spend a whole day exploring Cape Le Grand National Park • Engage in indigenous culture at Koomal Dreaming • Walk among the forests at Valley of the Giants • Castle Rock and Frenchmans Peak hikes • Explore the coastline and rock formations of Albany • Explore Wave Rock and the outback
3 Day Margaret River and Beyond Tour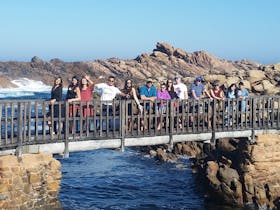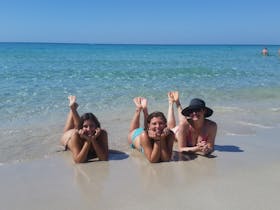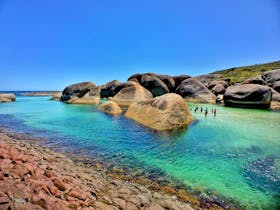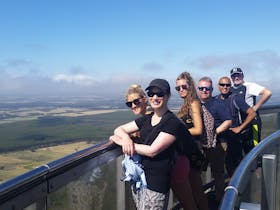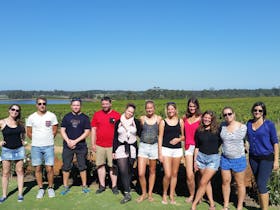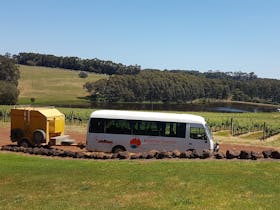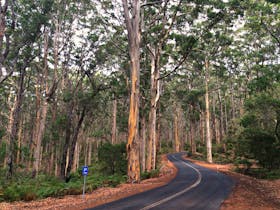 On this all-inclusive 3-day tour from Perth you'll get a taste of what the South West of Western Australia has on offer. Be connected with nature as you discover the pristine wilderness of the region, sample delicious local produce and engage in one of Australia's best indigenous cultural experiences. Get a different perspective of Margaret River on a two-hour canoe experience along the river and walk among the colossal Red Tingle trees in Walpole. Relax and swim at Greens Pool and see the rugged coastline of Albany. Their local guide will share their knowledge and passion of the beautiful and diverse region with you as well as a few hidden gems. HIGHLIGHTS • Taste your way around Margaret River • Explore the ancient forests of the Walpole region • Swim in pristine Greens Pool at William Bay National Park • Engage in indigenous culture at Koomal Dreaming • Scenic canoe along pristine Margaret River • Coastal rock formations of Albany
Location
ADDRESS:
300 Wellington Street , Perth Perth Western Australia Australia 6000