Dave's Brewery Tours are all about taking you to where good craft beer is made and where good things are happening.
They bring together people wanting to taste and experience the best local beer with those who make it. They want to bring people closer to the toil and strife of what it takes to produce fine craft beer.
To them, it's more than the art and science of brewing or the mechanics of a micro-brewery, it's the stories, the legends, the scars of effort and devotion to doing something different. It's about connecting people who are passionate about what they consume with those who are equally as passionate about what they produce.
They promise that you will have a great day out, meet some interesting people, and taste some amazing locally produced craft beers along the way. What could be better than that?
WHY ISN'T THE GOOD ACCESS BADGE TURNED ON?
Some listings are here because we think they're pretty cool and you should know about them! And some, we just haven't quite got enough info to make the 'Good Access' call yet.. so to answer the question, a business could be listed on our site if:
A. The business indicates they have some accessible facilities, but we haven't quite gotten around to chatting through the details, stay tuned! If you've been here, leave a review and let us know about your experience!
B. We have spoken to their team.. the facilities aren't quite what we'd call accessible BUT we've provided you with 'good to know' tips in case you're keen to give it a go anyway!
Tours AVAILABLE
Rooms:
Private Charters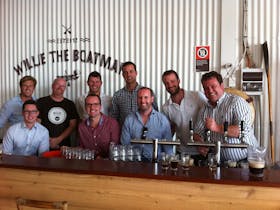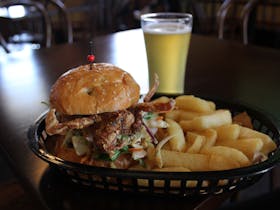 Got a group and want to get them behind the scenes of Sydney's best breweries? Done the same, old corporate day outings that everyone is bored with? Well our charter services could be the event you are looking for. Ranging from shorter three hour tours, to full day and overnight tours, Dave's Brewery Tours can look after your group event and make sure your guests have a great time learning about and tasting local beers.
Hipsters and Hops Tour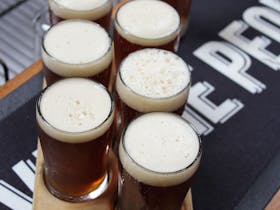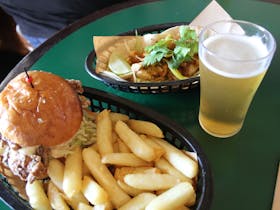 The Hipsters and Hops Tour is all about Sydney's Inner West which boasts a number of breweries and craft beer venues. You find out what's happening at each and get you behind the scenes, so depending upon what is happening on the day of your tour, they will mix it up and make sure you get to truly experience the Inner West's beer scene. Either way, you are assured of visiting at least three breweries and a few pubs, learning so much about brewing beer that the only way you could know more is to brew it yourself. Train your palate to recognise good beer with the generous tastings at each stop and enjoy an appetising lunch at one of Sydney's classic pubs.
Northern Exposure Tour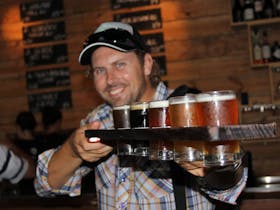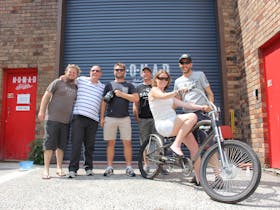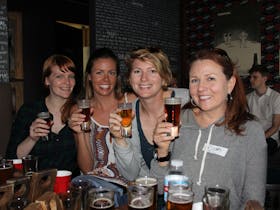 The Northern Exposure Tour is all about beaches and beer. Sydney's Northern Beaches are well known for their champion surfers and beautiful seaside suburbs. Now it's home to a number of breweries, bringing the beach lifestyle to brewing and quality beer to Sydney. This tour takes the stress out of traversing the peninsula and gives you the best seat to explore the region's breweries, as well as a few pubs along the way. Train your palate to recognise good beer with the generous tastings at each stop and enjoy an appetising lunch at one of Sydney's classic pubs or inside a brewery up close to the action.
Three-In-Three Hour Tour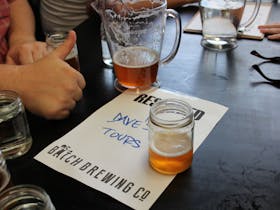 Short on time? Want to get a quick hit of Sydney's beer scene. The 'Three in Three' Brewery Tour takes you to three great Sydney craft beer locations in three hours (okay, it's about four with Sydney traffic!) and is an awesome way to see some of the local breweries up close, without the stress of getting yourself here, there and back again. Perfect for a weekday adventure!
Location
ADDRESS:
26 Foveaux Street , Surry Hills Inner Sydney New South Wales Australia 2010