Classic Capital Golf Tours provides a variety of golfing experiences for people coming to Canberra. From value play packages of our premier courses to tours that incorporate the Golf Digest Top 100 courses in the region.
We also provide opportunities to explore the great taste sensations in food and wine that make Canberra and Southern NSW increasingly famous and must experience whilst visiting here.
WHY ISN'T THE GOOD ACCESS BADGE TURNED ON?
Some listings are here because we think they're pretty cool and you should know about them! And some, we just haven't quite got enough info to make the 'Good Access' call yet.. so to answer the question, a business could be listed on our site if:
A. The business indicates they have some accessible facilities, but we haven't quite gotten around to chatting through the details, stay tuned! If you've been here, leave a review and let us know about your experience!
B. We have spoken to their team.. the facilities aren't quite what we'd call accessible BUT we've provided you with 'good to know' tips in case you're keen to give it a go anyway!
Tours AVAILABLE
Rooms:
The Capital Bucket List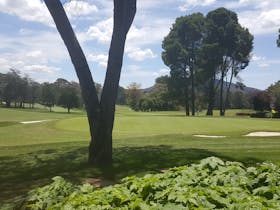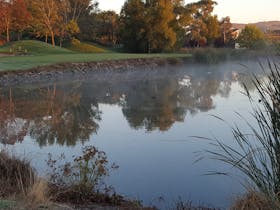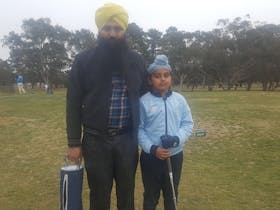 If you are getting a group together of 10 or more friends for a golf trip and want to try a number of the 11 different courses in the Canberra region, then let us put a package together for you. Canberra has two courses in the Australian Golf Digest Top 100 and a number of other courses that have held professional and high level amatuer tournaments. There is something to fit everyone tastes. From beautiful nine holers to championship courses that will test your mettle. The great thing is that they are so easy to get to. As they say in Canberra, everything is 30 minutes away. No sitting in traffic, wondering whether you are going to make your tee time here. We know where and when you can play, great places to eat and enjoy, the best accommodation for your needs and budget and can cater if you are self drive or arriving at the airport, just with your golf bag and toiletries. Send us an enquiry form, email or call us. Happy to work with you to put something that will make it a memorable trip.
Facilities found here
Carpark
Family Friendly
Non Smoking
Public Toilet
Location
ADDRESS:
11 Mundang Cr , Ngunnawal Canberra Australian Capital Territory Australia 2913