DESCRIPTION
Come fish the rich waters of the Eyre Peninsula region as seen on IFish TV show. Various full day fishing charters available from either Arno Bay in the Spencer Gulf chasing Big Snapper, Whiting, Squid & more or Offshore from Port Lincoln chasing Tuna & Jigging for Samson & Kingfish. Get Hooked Up With A Local
ACCESSIBLE STANDARD
This information has been supplied by the tourism operator via the Australia Tourism Data Warehouse and is yet to be verified as meeting The Good Scout Accessible Standard.
Tours AVAILABLE
Rooms:
Eyre Peninsula Fishing Adventures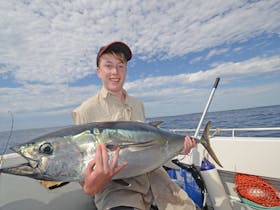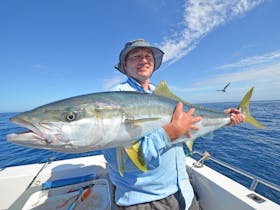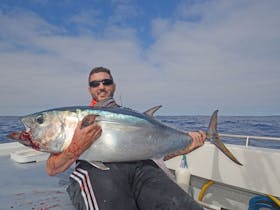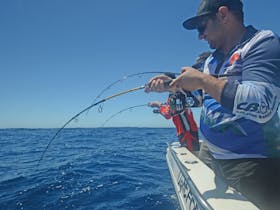 Full day Offshore fishing charters from Lower Eyre Peninsula. A big day out on the water jigging & live baiting for Kingfish, Samson Fish & Southern Bluefin Tuna. Specialising in working with Lures, Jigs, Soft Plastics & more to get you "Hooked Up With A Local"
Arno Bay Fishing Adventures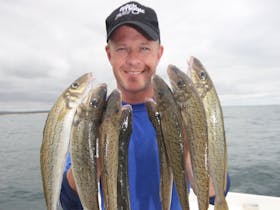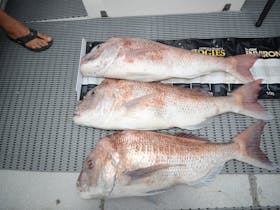 Come fish the rich waters of the Eyre Peninsula region as seen on IFish TV show. Various full day fishing charters available from either Arno Bay in the Spencer Gulf chasing Big Snapper, Whiting, Squid & more or Offshore from Port Lincoln chasing Tuna & Jigging for Samson & Kingfish. Get Hooked Up With A Local
Location
ADDRESS:
42 Centenary Lane , Arno Bay Eyre Peninsula South Australia Australia 5603