Ace Rent A Car has been a "value for money" car rental in Perth for more than 30 years and they have served thousands of customers from all over the world.
They treat all of their customers as individuals and go out of their way to ensure that all of their needs are met in full.
When you rent a vehicle, you want something that is completely reliable and new, which is why they make sure that their fleet is maintained to the very highest of standards.
If you are flying into the city, their office in the vicinity of Perth Airport is perfect for your needs. They provide a shuttle service to and from the Airport to their Redcliffe branch, which is just five minutes from the Airport. For customers who are already in the city, their Victoria Park branch which is just across the river from the Central Business District is ideally located.
Whichever location you choose, you can be sure of a warm reception from their friendly, efficient team.
WHY ISN'T THE GOOD ACCESS BADGE TURNED ON?
Some listings are here because we think they're pretty cool and you should know about them! And some, we just haven't quite got enough info to make the 'Good Access' call yet.. so to answer the question, a business could be listed on our site if:
A. The business indicates they have some accessible facilities, but we haven't quite gotten around to chatting through the details, stay tuned! If you've been here, leave a review and let us know about your experience!
B. We have spoken to their team.. the facilities aren't quite what we'd call accessible BUT we've provided you with 'good to know' tips in case you're keen to give it a go anyway!
Hires AVAILABLE
Rooms:
8 to 12-Seater Minibuses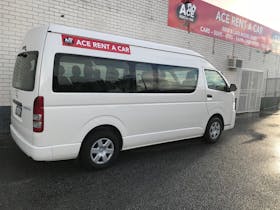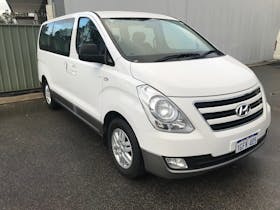 If you are planning a tour in Perth, your transport needs will depend on the size of your group but even modestly-sized tour groups stand to benefit from hiring a minibus. Their smallest models can accommodate up to eight people with additional storage space for luggage. You won't enjoy nearly as much space at such a competitive rate with a standard Sport Utility Vehicle (SPV) or similar model, you need a Multi Purpose Vehicle (MPV) instead. Once you've secured a minibus for your group, Perth and greater Western Australia are yours to explore. From the cosmopolitan charms of the Central Business District, to the vineyards of the Swan River Valley, you'll never run out of attractions to explore. Hiring a minibus from Ace Rent a Car ensures that your group will have no problem making the rounds in Perth. Rather than worrying about your itinerary and how to coordinate each of your transfers, you can hire a minibus and eliminate the guesswork. In other words, you'll be able to devote your energy to sightseeing, relaxing and enjoying Perth.
Location
ADDRESS:
546 Albany Highway , Perth Perth Western Australia Australia 6100